Willow Mountain Winery is an estate vineyard and winery nestled in the Bitterroot mountains near Corvallis, Montana. Uniquely, we produce hand-crafted, Montana made wines from crush to bottle. We source our grapes primarily from our twenty-acre vineyard, elsewhere around Montana, and the Pacific Northwest.  
As hands-on owners, we are studied, focused, and dedicated to the science and nature of grape growing and winemaking. In addition, we are armed with the knowledge gleaned from course study and lengthy experience. Our experience comes from the wine regions of France, Italy, and Argentina, including from these United States regions: Washington, California, Oregon, North Carolina, Virginia, New York, Minnesota, and Nebraska.
We demand individual attention be given to each vine and the vineyard management of irrigation, canopy, and crop load. Equally important, we harvest our grapes by hand. Willow Mountain wines receive dedicated attention from crush to fermentation, fining, aging, and bench trials to achieve blending perfection.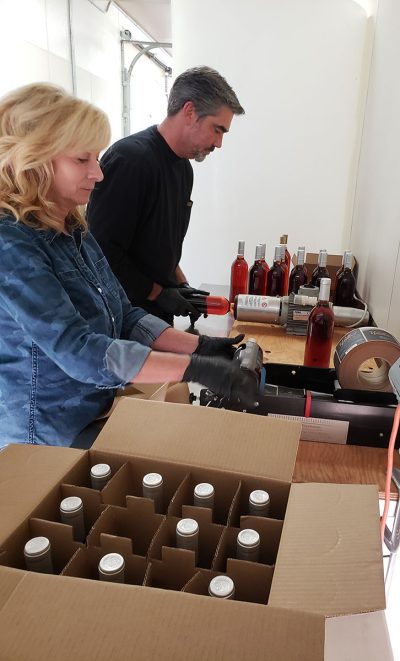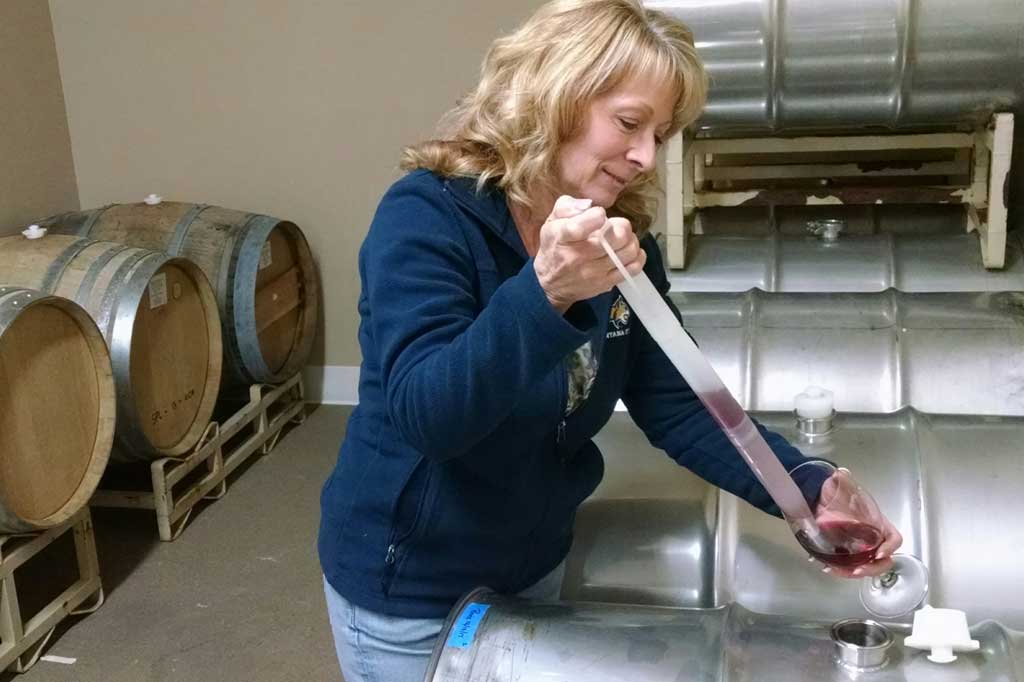 Born in eastern Montana to a family in ranching and meat packing, Roxann is a horticulturist, chemist, and artist. Roxann faithfully makes each Willow Mountain wine by her own hand. Following her later-in-life "do-over" degree in Viticulture and Enology from Washington State University, Roxann makes all the decisions. She conducts all the activity regarding vine selection, wine styles, wine making methods and bottle presentation. Her focus in everything she does is "Let the wine tell the tale of the grape, the grape tell the tale of the vineyard, and the vineyard tell the tale of Montana." Crafted with a dedication to minimal intervention, Willow Mountain wines let you taste and share the tale of Montana.
Brian's background in catering and hospitality developed his taste for wine. He also attended Washington State University and achieved degrees in Accounting and Economics emphasizing Wine Business Management. As General Manager of Willow Mountain Winery, Brian's job is to implement the systems, tools, equipment, and staffing needed to achieve Roxann's visions for grape and wine production. When he is not on sales calls, he is likely to be found on the tractor, the crush pad, or in the winery.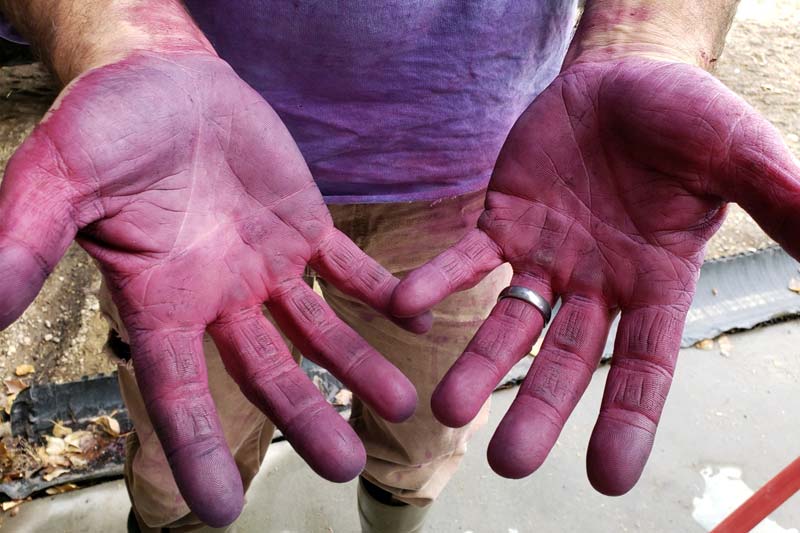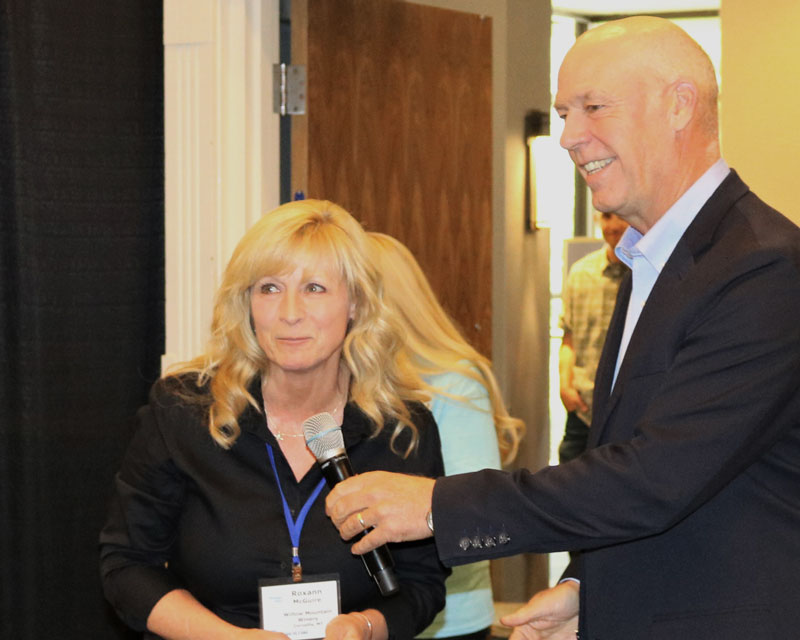 Governor Greg Gianforte presents the 2021 Governors Choice
– Best in Wine Award to Willow Mountain Winery.
Our Mission(s)
Our mission at Willow Mountain is to enhance the growth, direction, and development of Montana's state-wide vineyard and winery industry. Additionally, we seek to promote specialty agriculture and its added value as a sustainable economy and have Montana recognized for singular wine styles like no other.
…but first…
 "Let the wine tell the tale of the grape, the grape tell the tale of the vineyard, and the vineyard tell the tale of Montana."